OZ Condos in IKEA
July 24, 2019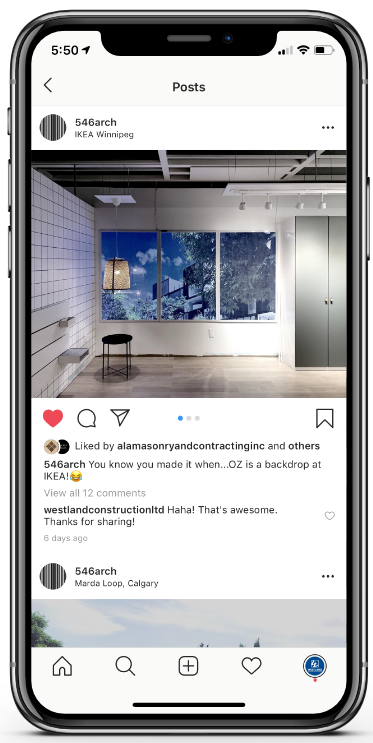 If you're walking around the aisles of Ikea, keep an eye out for this backdrop in one of their staged rooms. Take a seat and look out the "Window" at OZ Condos!
Thanks to 5468796 Architecture for pointing it out and tagging us on their Instagram post that said "You know you made it when...OZ is a backdrop at IKEA!"
It was a pleasure to work with 5468796 Architecture as Prime Consultant on the project. Let's see how many more of our projects we can get in there!
Follow us on Instragram @westlandconstructionltd to keep up with what's happening with our projects, people and partners.
---
Click here to see more photographs of this exciting project, or visit our full Projects Gallery to see some of our other projects.
You can click here to follow 5468796 Architecture's Instagram account.
---