New Issue of Building Up
January 26, 2021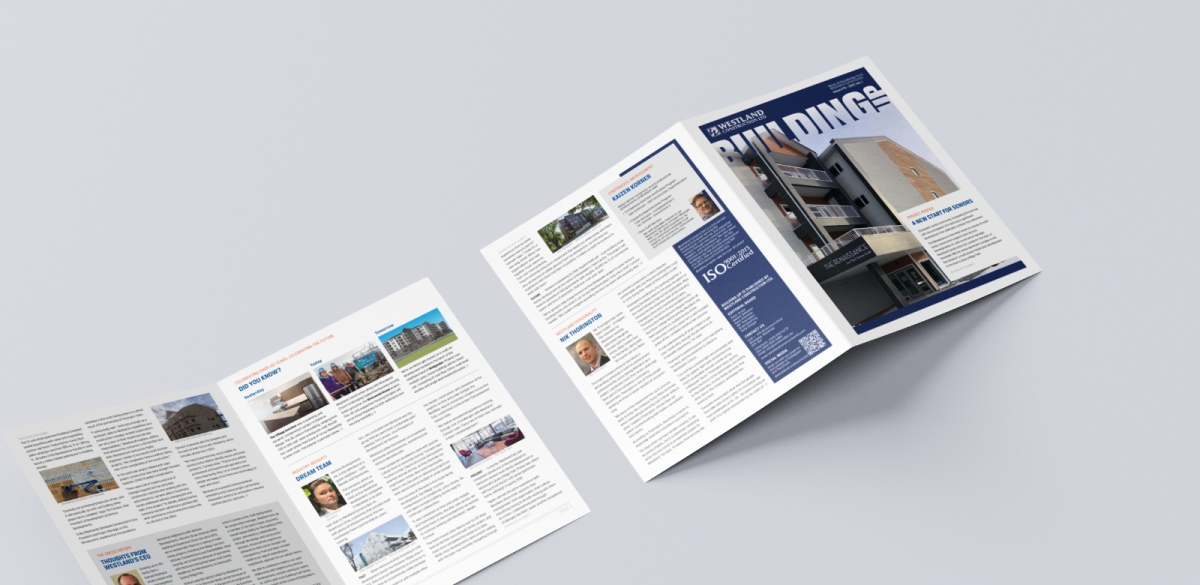 We hope you enjoy our new issue of Building Up, Westland Construction's newsletter. We encourage you to click this link to read it on our website.
In this issue, we feature our work as construction manager on multi-family projects, including our latest build, the Renaissance, a new luxury apartment development in Stonewall's Quarry Ridge Park. Discover how Westland is using lean construction methods and safe work practices to contribute to this multi-faceted project.
We visit with neighbouring Ventura Developments to discuss our successful partnership. Over the last six years, Westland and Ventura have teamed up to build various multifamily developments, including the Village Junction, 24Seven Condominiums, the McMillian, and now, the Renaissance. Our collaborations with Ventura continue as we are in the beginning stages of a six-building multi-family development at the heart of Bridgwater's Town Centre.

We will also introduce you to estimator Nik Thorington, another passionate and positive member of the Westland team. For more than seven years, Thorington has been using his proficiency to put together winning bids for Westland while helping to keep the office environment upbeat. Thank you for spending some time with our newsletter. We hope you enjoy it, and we
welcome your feedback, questions and ideas for upcoming issues.
---
Click here to read issue #15 of our Building Up newsletter, along with other issues.
---