New Issue of Building Up
July 23, 2020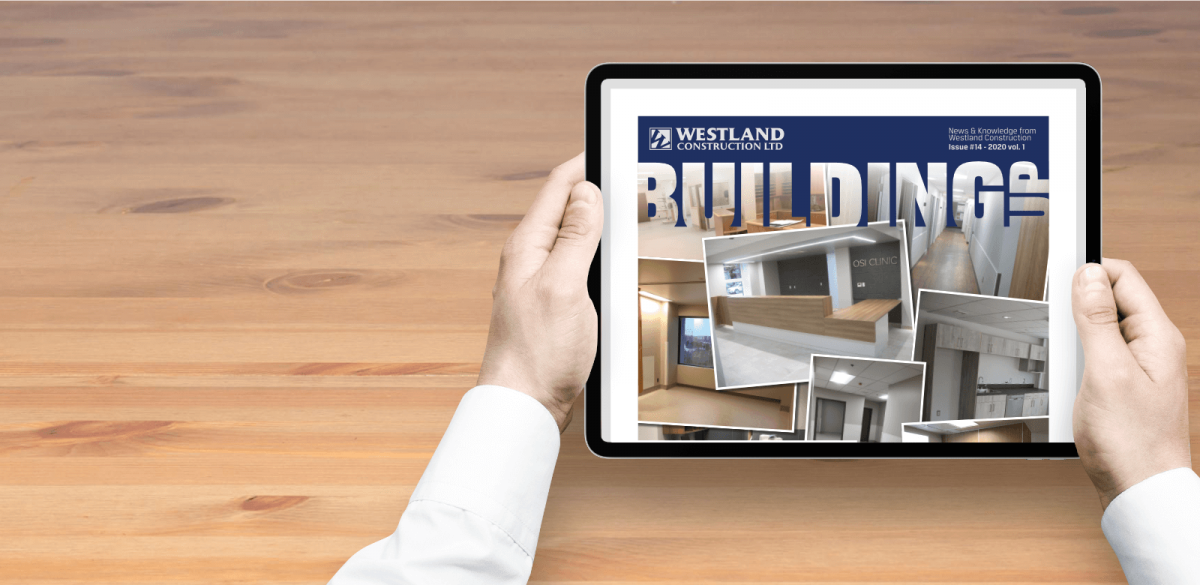 We hope you enjoy our new issue of Building Up, Westland Construction's newsletter. Due to COVID-19, we have decided to send this edition out by email only with no hard copies being distributed. We encourage you to click this link to read it on our website.
The spotlight is on our commitment to healthcare and some of our projects from the past, present and future. Ken Kollinger, a director at Shared Health Manitoba, sheds light on the ongoing transformation of Manitoba's healthcare system. I also weigh in on how we are navigating the Coronavirus pandemic as a company. The newsletter then finishes up with a spotlight on one of our long-term Superintendents, Kyle Anderson who is currently completing one of our healthcare projects.
---
Click here to read issue #14 of our Building Up newsletter, along with other issues.
---