1,000 Days Without a Lost Time Incident
June 15, 2018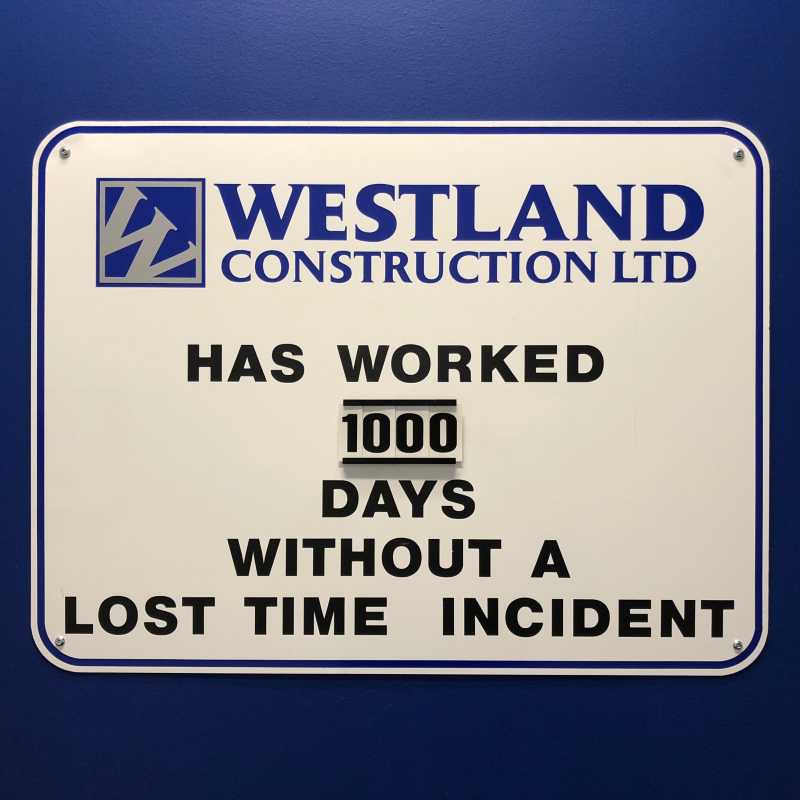 Thank you for all of your efforts in working safely and achieving 1,000 days without a lost time incident! It has been over four years since we had a lost time incident, well done!
Westland created our first safety policy back in 1996 and then continued to be one of the industry leaders in achieving our COR certification in 2004. This evolution of our safety program along with achieving such a feat of working 1,000 days is certainly worth celebrating.
Let's keep those safe days rolling on our sites!
---
Click here to learn more about our commitment to safety.
---