New Edition Of Our Building Up Newsletter
December 4, 2018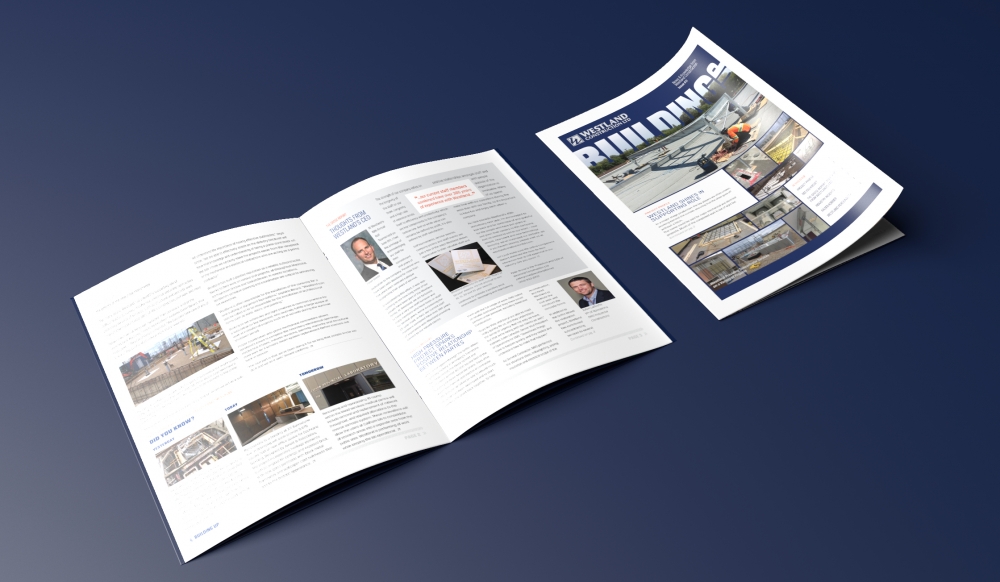 We hope you enjoy our newest issue of Building Up, Westland Construction's newsletter. You can click here to read it on our website.
In this issue, we feature our expertise in providing subcontractor services for projects that are primarily of a major mechanical and electrical nature. Discover further how Westland contributes to the success of projects requiring structural and concrete work, manufacturing plant upgrades, utilities construction and civil work.
We catch up with DMS Industrial to find out what it's really like to hire Westland on as a subcontractor on projects that have a major mechanical component of work. (Spoiler: They said good things!)
We will also introduce you to Superintendent Steve Horvat, Westland's go-to guy for everything concrete and civil-related. After 26 years with Westland, Steve has built a reputation for being reliable and hardworking and is passing on his knowledge to others under his influence.
This summer we had the pleasure of acknowledging some of our staff for their longstanding commitment to working with Westland. In his column, Peter Grose - Westland's President and CEO, explains how the strength of our company relies on the longevity and experience of our staff. We'll be celebrating 40 years next year and we look forward to growing our team and talents.
Thank you for spending some time with our newsletter. We hope you enjoy it and we welcome your feedback, questions and your ideas for upcoming issues.
---
Click here to read issue #11 of our Building Up newsletter, along with other issues.
---